Les chansons françaises – French songs: Are you missing our songs? Click on Madame's favourite songs from our lessons and sing along. Amusez-vous!…
Et si on fait le voyage? – Shall we go travelling?  – Let's pretend we can travel again! Where would you go? Try filling in this "passeport français" with your details. Can you figure out what details you should write where? Use a dictionary if you have one, or Google Translate or www.linguee.com to check meanings. You can also cut up the arrival stamps and add them to your pages. Bon voyage!
passeport_et_carte_d_embarquement
La France, des faits intéressants – interesting facts about France: read all the fun facts about France on this website and create a "France Quiz" for your family! Que le meilleur gagne – may the best team win!
https://www.kids-world-travel-guide.com/france-facts.html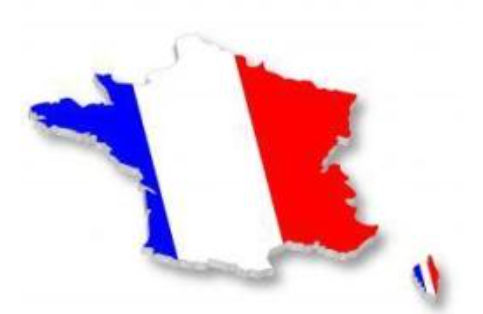 Les insectes au jardin – insects in the garden: Here is a list of different "insectes" – how many can you find in your garden or on a walk? Which French words look similar to the English and which ones look completely different?
Le jardinage – gardening: Charles and his Mum are in the garden and in this set of 3 video clips, they plant seeds, transfer them to the garden and show you the results! Can you spot the French for the different vegetables? How many have you planted in your garden at home or at school? How many do you like eating?
Bonjour! – Hello!: There are so many ways of meeting and greeting in French – here's how to say hi and bye, and more. French footballers from the Everton Team show us how. Not sure about the song though – oh là là! 🙁  😆 
https://www.bbc.co.uk/teach/supermovers/ks1–ks2-mfl-french-greetings-with-ben-shires/zdpdvk7
La cuisine française – French food and cooking: Here are some simple and fun films of a young French/English boy, Charles, with his Mum and sister, making some popular French dishes and snacks. He speaks English and teaches you the French for all the ingredients as he goes. Can you make some of his recipes? You may have to change some of the ingredients to suit what you have at home, so it will be fun to see how your version looks and tastes! Don't forget to take photo of your creations! Bonne chance! – Good luck!
1: Brochette de fruits  2: Le gâteau au yaourt 3: Le croque-monsieur
---
Key Stage 1 and 2 French activities and games:
Feel free to browse and enjoy a range of games and activities for Key Stage 1 and 2 pupils, courtesy of the wonderful Primary Languages Network, of which our school is a member!
La date et le temps:
Bonjour les amis! Comment ça va? Let's look at the date and weather – try this out as often as you can:
Des histoires francaises:
Here are some stories that I have read for you – amusez-vous bien!
Grand Monstre Vert
Aboie Georges!
Le secret
La chenille qui fait des trous
Riri dans le gros chat