My friends and I have been at Andrew's Endowed for nearly 7 years now and it has never been dull from Maths to Science – every lesson is fun. The teachers are jolly, kind and always try to be funny, especially if someone cracks a joke. My two favourite lessons are D.T and Art because I am allowed to be so creative! During the 2nd half term as Year 6, we get to be buddies for the children in our Reception class which we call Acorns. We help them to read, do maths and even help them in how to be good friends.
I did not start Andrews' Endowed from the first year of reception, but our teachers here at Andrews' have welcomed everybody new or not new. We always have a lot of one to one chats with teachers for good reasons if we need someone to talk to. Our teachers have given up time to take us to places in Hampshire like Winchester castle and Calshot (which is out Year 6 residential trip).
It's a great opportunity to be church council representatives this year in Year 6. In our church council meetings, we made a presentation to the other church schools in Alton about recycling and what our school does to help the environment. We then presented this to the other local church schools and we found out about what they do as well to help the environment. We are now looking at what else we can do as a school before our next project! We love our jobs and we enjoy creating a stronger bond with the church!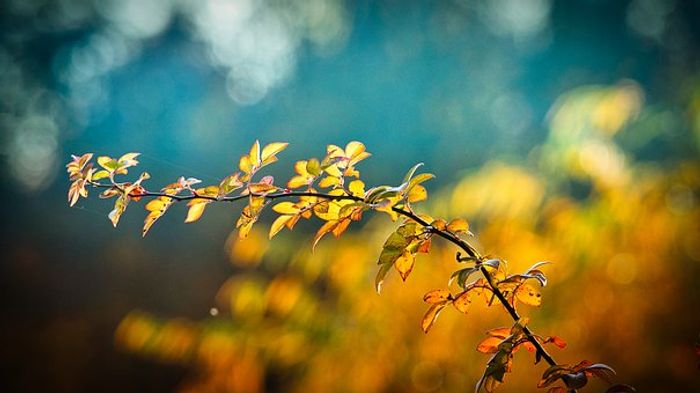 In our school we go by the values of love, courage and respect. Our vision is high aspirations, moral strength and spiritual depth. We contribute ideas and then sign a class charter. We have a behaviour rainbow which we move up when we are displaying good behaviour. It starts from 'Ready to learn', then 'A good lesson', then 'Super star' and finally 'Outstanding'. When you get five 'Outstanding's' you get an invitation to have hot chocolate with the head teacher, a coveted prize! There is also a consequences chart that everyone hopes not to get onto. I like the variety of clubs and facilities we have here at Andrews': the adventure playground and the forever changing hall (which turns from assembly hall to lunch hall to gym hall and so on), hand bells, chess, gardening club and more.
Andrew's Endowed has had school council for many years, each new school year everyone votes for two new members of the class (who run) as school council. Two students from each year go to talk to the head teacher about what we could do to make the school a better place. Then everyone's ideas go into account at a meeting once every few weeks so everyone gets a say.
At Andrews' Endowed the Year 6 pupils have a chance to become a house captain. To become a house captain you need to make a speech and perform it in front of all the people in your house and they vote for the appropriate captain. This year we became house captains of Cobbett which holds a lot of responsibility. It also includes looking after the younger ones on the playground. Every year the school holds a sports day where a house wins the cup. They add the points from how well your house did in their races. The houses are called Cobbett, Austen, Gaskell and White.
Homework
Below you will find details of Weekly Homework Expectations, and the arrangements for setting and submitting homework.
We heartily thank parents and carers for their support with homework – it really does make a difference to your child's progress!
Weekly Homework expectations in Year 6:- 
| | |
| --- | --- |
| Spelling | A spelling list is sent home each week and is posted on Google Classroom.  Please practise these at least twice (or as often as necessary) before they are tested in school each week. |
| Reading | Children should aim to read for at least 15 mins daily – an ideal wind-down activity before sleep and quality time spent with Parents and Carers! Please complete the reading diary (either on Google Classroom or their Paper copy) each time they read, with the title of the book and the page they have reached.  |
| English/Topic | English and topic homework is set on Google Classroom (Under the homework section) – and this is also where your child should upload homework documents or photos for marking. |
| Maths | Maths homework will alternate weekly between paper copies of work and tasks set on Mathletics. Worksheets will be given to children in school, and there will be copies of the work and answers on classroom. Please find links to other online resources we use with the children here: https://www.andrewsendowed.co.uk/pupils/learning-links/ |
Home Learning in Year 6 when in isolation
As we start to come out the other side of the COVID situation from the last few years, there may still be times during the school year when children need to isolate at home (because they or a family member have symptoms) or when the school needs to send children home because of an outbreak. At Andrews', we recognise that by far the best place for children to be is in school. However, should the need arise, we are also committed to ensuring that there is as little disruption as possible to their learning by providing easily accessible, structured home learning.
As with weekly homework, Google Classroom will provide the means for children to upload their learning for marking. We recognise that learning at home is not the same as being in school, as well as other demands on parents' time, and so, where possible, we have sought to support home learning using resources such as Oak National Academy and White Rose maths, as these offer short videos and related structured tasks to support the children's independence. The Home Learning tab for Year 6 on White Rose clearly shows the current week's learning.
Links to White Rose Maths and Oak National Academy Websites
https://whiterosemaths.com/homelearning/year-6/
https://classroom.thenational.academy/subjects-by-year/year-6
A typical weekly timetable for home learning in isolation has been included below, although we naturally understand that in a Covid situation, this may not always be possible. The timetable shows the relevant Oak National Academy units that cover material similar to that which we are covering in school this half term, so that home learning can commence from the first day away from school. We thank parents for their support in doing whatever seems achievable under the relevant circumstances – it really does make a difference!